Expotent basic: for small budget

expotent basic is the perfect choice for those with a smaller budget. Choose between the standard model (sizes: 3X3 m, 3,75x2,5 m) and the fortied hexagonal model (3 m, 4 m, 5 m, and 6 m).

In just 2 minutes and without any additional tools you can assemble this classic tent.





An important difference the expotent basic and our other models is the quality tested 30x30 mm square aluminium profile.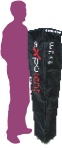 As with all of our other tents, the expotent basic is easy to assemble without the help of any tools. Last, but not least, our tents incude stainless screws and smooth GPR (silver-gray dyed reinforced fiberglass plastic) pieces. Our weather proof covers and sidewalls are made from 100% polyester which has need coated with special PU and UV-protectors and comes with a B1 fire-proof certificate.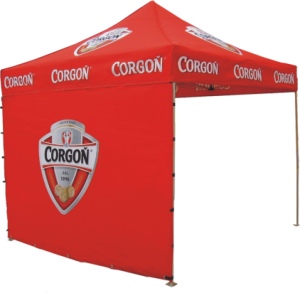 Expotent basic hexagonal
Our upgraded expotent basic. With stronger alluminim scissors profile and an extra fortification systém inside the tent, the expotent basic hexagonal is one step above the rest.

Facts:
- 2 m entrance-way opening
- 3,75x2,5 m model is special designed for racing areas or limited space
- small, light weight, good value

Sizes:
- Basic models: 3x3 m, 3,75x2,5 m
- Hexagonal: 3 m, 4 m, 5 m, and 6 m

Material:
-Anodised aluminium profile
- Smooth GRP plastic connecters and gliders
- Stainless screw
- Covers and sidewalls made uot of 100% polyester with a special PU-coating and B1 fire-proof certificate
- Stake kit with extra long stant pegs

Accesories:
- Sidewalls
- Weights
- Rain gutters and telescopic bars
- Connections clamps